Crew Information
Crew are, in so many ways, the backbone of the Ride for AIDS Chicago. They provide encouragement and ensure our riders safely complete the training program and the Ride itself. Those who sign up to crew, should commit to helping out 1-2 weekends per month during outdoor training, beginning in April. If you can only assist during Ride weekend, register as a volunteer.

Note: there is no fundraising requirement for crew, but we ask that you set a $500 goal on your fundraising page.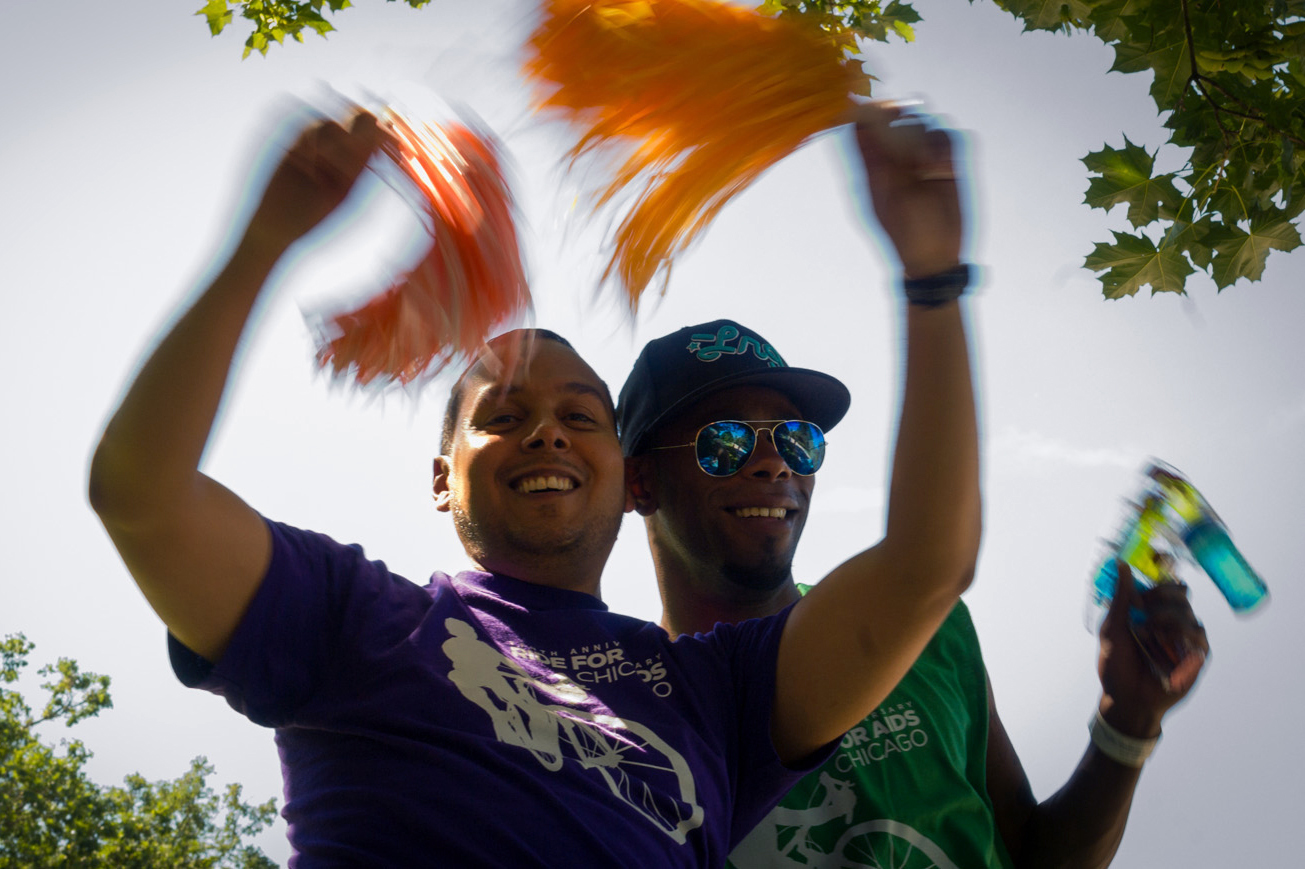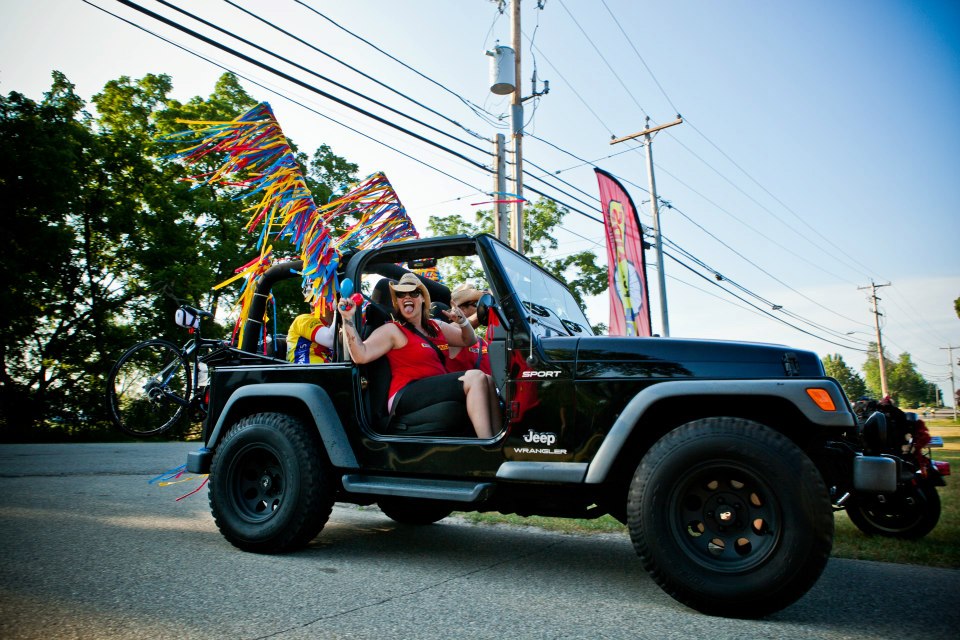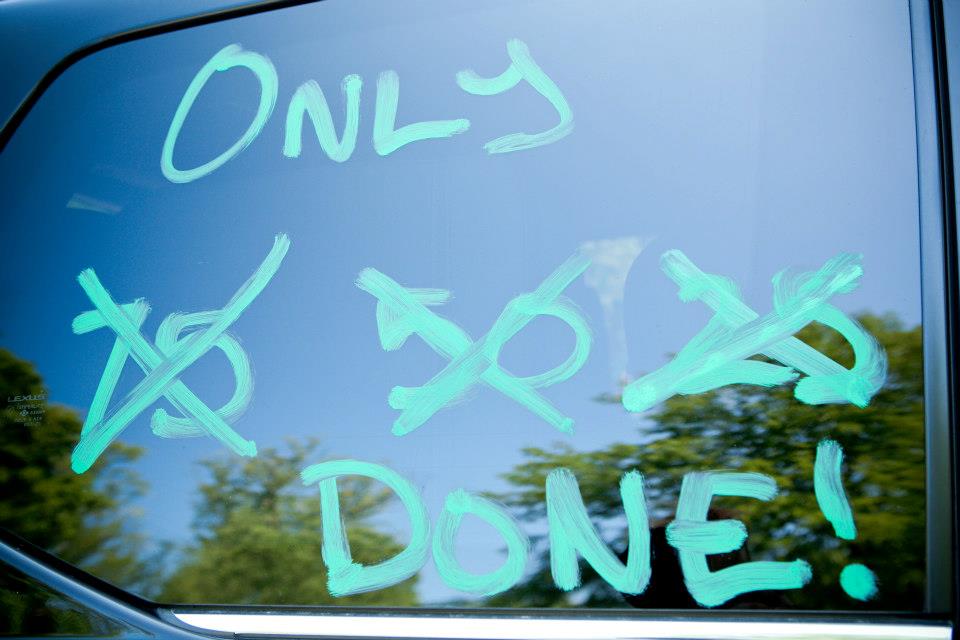 The nitty-gritty details about crewing Ride weekend:
The Route
You will be traveling along bike paths, low traffic highways and country roads as we leave the Chicago area, across the border into Wisconsin and north to Elkhorn, WI where we will spend the night. This year's route is still being developed, but will be a max of 100 miles (each day). Safety and accessibility are our primary focus when designing the route.
The Ride for AIDS Chicago route can be challenging with long stretches and some hills. All crew will have water and be expected to cheer riders on to keep them motivated.
Pit Stops
Pit stops will be located on the route where there are appropriate amenities, generally every 15-20 miles. Stops are reserved at public parks or similar with bathroom facilities, running water, vehicle access, and on the Ride route. Volunteers and Crew members will stop with their vehicles at designated areas. The ride will provide water, sports drinks and healthy snacks.
Sweep Assistance
Sweep Crew are Crew Members driving their own vehicles along the Ride route to support Riders. If riders are injured or unable to ride, they will use a "thumbs down" signal to stop a passing crew vehicle. These vehicles are available for riders unable to complete the day's ride; they are not to be utilized as a taxi service. Depending on where we are in the day, the crew may not go directly to camp. Only injured riders will receive prompt medical attention and transport. If riders are picked up early in the day, it may be hours before they are delivered to camp. As it grows dark, crew vehicles will pick up riders who are still on the road.
Medical Emergencies
The Ride will have a designated Medical Crew vehicle. This will be a medical professional with emergency medical care experience. Medical Crew are not expected to treat patients, but to lend their medical knowledge in recommending whether emergency services should be called to aid an injured participant.
When encountering any emergency, dial 911 if possible. Then, immediately report any medical emergencies to the Ride staff. Crew vehicles roving the route will provide additional support. Again, "thumbs down" signals help to request assistance.
Crew members will have mobile phones. They will have comprehensive information on local hospitals, emergency facilities, police, fire, and other important emergency information.
Weather
The average temperature for this time of year ranges from 70 to 95 degrees. In the event of rain, the ride continues. Should extreme weather occur, please seek shelter and wait for it to pass. If it is unlikely that the weather is going to clear, we will pick up riders, but it will take time. We will close the route in certain types of extreme weather – high winds, lightening, hail, or threat of tornado, for examples. Once the weather passes, the route will re-open. It is imperative that all riders follow crew direction without argument – the route will ONLY close for EXTREME weather. The route will remain open during moderate to heavy rain and wind. Should any rider feel uncomfortable riding in said weather, they may signal a sweep vehicle with a "thumbs down" and ride to the next pit stop. Note that emergencies will take priority and this is not considered an emergency.
Maps / Directions
On Saturday at final check-in, you will receive route details.
For more information, or if you have any question about becoming part of our Crew, please contact Gary Nelson (g.nelson@tpan.com).