2017 Ride for AIDS Chicago Community Partners

AIDS Foundation of Chicago
The mission of the AIDS Foundation of Chicago is to lead the fight against HIV/AIDS and improve the lives of people affected by the epidemic.
Founded in 1985 by community activists and physicians, the AIDS Foundation of Chicago is a local and national leader in the fight against HIV/AIDS. We collaborate with community organizations to develop and improve HIV/AIDS services; fund and coordinate prevention, care, and advocacy projects; and champion effective, compassionate HIV/AIDS policy.
---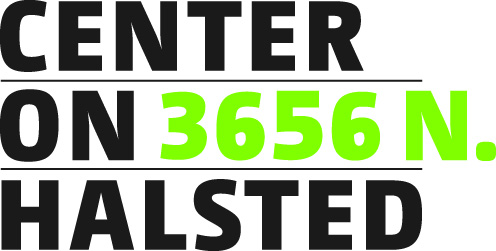 CENTER ON HALSTED
Center on Halsted is the Midwest's most comprehensive community center dedicated to advancing community and securing the health and well-being of the Lesbian, Gay, Bisexual, Transgender and Queer (LGBTQ) people of Chicagoland. More than 1,000 community members visit the Center every day, located in the heart of Chicago's Lakeview Neighborhood.

Center on Halsted works hard to provide a safe and welcoming environment with programs and services for the entire community. Programs range from volleyball, dance performances and cooking classes to rapid HIV testing, group therapy and vocational training. Center on Halstedpartners regularly with other organizations and groups from across Chicago and the nation to provide additional programming for the community. Center on Halsted also serves as an incubator for a number of smaller LGBTQ non-profit organizations, called Resident Partners. The Center provides operational support, space and resources for organizations that may otherwise find it difficult to interact and grow.
---

Chicago House
Now in it's 26th year, Chicago House provides housing and supportive services to men, women, and children affected by HIV and AIDS. Their programs have since expanded to include community case management, substance abuse counseling, HIV prevention, medication adherence, and the Midwest's first employment training and placement program specific to people with HIV. Chicago House also offers free, anonymous rapid HIV testing.
In November of 2008, Mayor Richard Daley cut the ribbon at Sweet Miss Giving's, a for-profit bakery that provides training for participants in Chicago House's employment program, as well as a new source of revenue for their services by contributing over 50% of profits. Sweet Miss Giving's is fast becoming known as one of Chicago's premiere purveyors of pastries, desserts, and edible gifts. You can find Sweet Miss Giving's products all over Chicago coffee houses, hotels, at the French Market in the Ogilvie Transportation center, and now hitting the streets with their new mobile bakery truck!
---

Fred Says
Fred Says is recognized by the federal government as a 501–C3 non-profit charitable organization.
The mission of Fred Says is to create a self-sustaining charity that ensures that all HIV+ teenagers receive the care and services they need to lead healthy and productive lives. Fred Says seeks to reduce the stigma associated with HIV that makes it difficult for young HIV+ people to access the care they deserve and to focus on their health and emotional well-being.
---

Howard Brown Health
Howard Brown Health was founded in 1974 and is now one of the nation's largest lesbian, gay, bisexual, and transgender (LGBTQ) organizations. With an annual budget of over $38 million, the agency serves more than 20,000 adults and youth each year in its diverse health and social service delivery system focused around seven major programmatic divisions: primary medical care, behavioral health, research, HIV/STI prevention, youth services, elder services, and community initiatives. Howard Brown serves men and women, infants, youth, and children through a multi-site operation based in Chicago that includes a main health and research center in the Uptown neighborhood, Howard Brown Health Sheridan, and Howard Brown Health Halsted in Lakeview, Howard Brown Health Clark in Rogers Park, and Howard Brown Health 63rd Street in Englewood; the Broadway Youth Center; and three Brown Elephant resale shops in Chicago and Oak Park.